Humano Urbana mreža/ /Human Urban Net
Psihosocijalno terapeutsko-savetnicki studio "P S Y T R A C E "
Psychosocial , Psychotherapy & Counselling Studio"Psytrace"
Profesionalno / Professional
Savetovanje , Konstruktivisticki pristup & Transakciona analiza
Counselling, Constructivist approach & Transactional analysis in Practice
Istrazivacka arhiva , Praksa u centru Novog Beograda Srbija
Researcher archive & Practice in New Belgrade Serbia
Mediation, Education for Trauma Counseling

Psychosocial Team Improvement

Department

No.38

Life Coaching , Ego Centre Constructivist approach Individual approach,

1st Floor

Omladinskih brigada 48 Phone: +38111 / 2145 535

New Belgrade

Email: psyhosoc@yahoo.co.uk

Web link http://humanourb.tripod.com

Belgrade 11000
Human Urban Net is an independent group of qualified professional humanistic oriented,counsellors and psychotherapists of both male and female gender . Our aim is to enable clients to have a choice of counsellors and a speedy response. We endeavour to see clients within 72 hours of their call. Our therapists specialize in various areas including psychosexual couple therapy, adolescent problems amongst many others. Some of our counsellors have been trained by relate and others at the Counselling Group of different modalities of Psychotherapy.
Humano urbana mreza je nezavisna grupa kvalifikovanih profesionalaca , psihoterapeuta , psihijatara , oba pola . Nas cilj je da omogucimo klijentu da dobije brz odgovor . Nastojimo da omogucimo personalni kontakt sa klijentom za 72 casa od njihovog poziva . Savetnici i psihoterapeuti nasega tima su specijalizovani u raznim oblastima problematike, ukljucujuci rad sa psihosocijalnim problemima , bracnom problematikom, adolescentskim krizama i drugim . Neki clanovi naseg tima su trenirani u vise psihoterapijskih modalita (psihodrama, psihodinamska , psihoanaliticka , transakciona analiza ) . Neki clanovi su trenirani na inostranim univerzitetima , savetnici su uglednih instituta sa bogatim istrazivackim iskustvom .
On your initial contact you will be asked questions and an appointment will be provided to suit your diary. We have practices in main centre of Human Urban network , situated in New Belgrade , Belgrade's biggest residential area as well as a place of lively economic activity. We are in the growing bussiness department , in central part of Municipality New Belgrade , near Ortodox Church , Faculty of Dramatic Art, Art Academy, Municipality New Belgrade, Genex Tower and Belgrade Arena . We believe that counselling offers you the time and place to explore, clarify and understand difficulties in your personal life with a person who has been trained to listen confidentially, sensitively and non–judgmentally.
Na prvom inicijalnom eksplorativnom intervijuu bice Vam postavljna pitanja od znacaja za uvid u vasu problematiku . Nalazimo se u centru Novog Beograda , u centralnom delu rezidencijalnog dela grada , u ulici Omladinskih brigada , kod jedine Srpske Pravoslavne Crkve na Novom Beogradu, kod Fakulteta Dramskih Umetnosti , kod poslovnog centra Genex Kula , kod zgrade Opstine Novi Beograd i Beogradske Arene .Verujemo da je psihosocijalni savetodavni studio pravo mesto za istrazivanje licnosti, bracne zajednice, pojasnjavanje razloga pojave simptoma, razumevanje teskoca u licnom zivotu i/ili zajednickom zivljenju sa partnerom /kom . Proces se obavlja u zasticenoj atmosferi , u poverljivom okruzenju , uz empatijsko , senzitivno slusanje i razumevanje bez prosudjivanja .
Here we'll talk about how to make a donation, reminding people that charitable contributions are tax deductible.
SMISAO (Misija, Etika i Cilj) PSIHOTERAPIJE

Imao jednom neki kralj jedan veliki,čist, dijamant čuven po lepoti na koji je , s pravom ,veoma bio ponosan jer mu nije bilo ravnog.Jednoga dana taj dijamant nesrećnim slučajem je zadobio duboku i ružnu ogrebotinu.Kralj je pozvao najstručnije juvelire i ponudio im veliku

nagradu ako bi mogli da otklone novonastalo nesavršenstvo njegovog dragulja. Ali niko nije mogao da ukloni nedostatak.Kralj je bio jako nesrećan.

Posle nekog vremena, jedan majstor dodje do kralja i obeća da će retkom dijamantu, ne samo vratiti staru lepotu nego će ga načiniti još lepšim nego što je bio pre nezgode.Kralj je bio

impresioniran njegovim pouzdanjem i poverio je dragoceni kamen njegovoj brizi.

I TAJ ČOVEK ODRŽA REČ. Veličanstvenim umećem ugravirao je divan ružin pupoljak oko ogrebotine, koristeći OGREBOTINU DA NAPRAVI STABLJIKU CVETA.
Write a Letter or Sign a Petition
-- ANKSIOZNOST--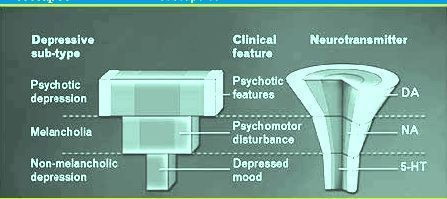 Here we might list the names of people to write to or suggest signing an online petition.
Ovde mozete ostaviti imena i kontakte ljudi koji zele da potpisu ili sugerisu peticiju iz oblasti poboljsanja mentalnog zdravlja i kvaliteta zivota u Beogradu